The Muslim Issue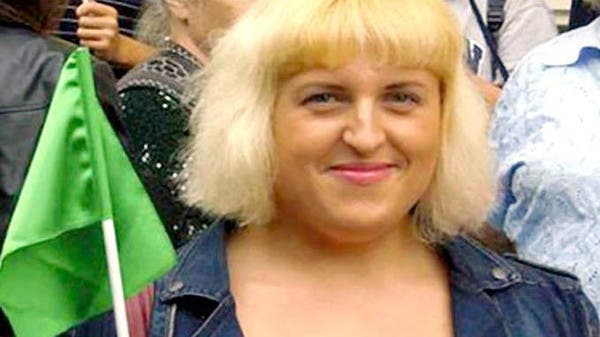 The Russian Foreign Ministry confirmed Yekaterina Ustyuzhaninova has been arrested by Libyan authorities
Yekaterina Ustyuzhaninova, a 24-year-old Siberian powerlifter, has been accused of murdering Libyan army official Mohamed Alsusi. (Photo courtesy: ja-za-kaddafi.livejournal.com)
She reportedly used the man\'s blood to write "Death to Rats" in English on a wall of the house. (Photo courtesy: za-kaddafi.org)
.

Al Arabiya  |  Saturday, 5 October 2013
Described as a "groupie" of slain Libyan leader Muammar Qaddafi, a Russian woman is believed to have triggered an attack on the Russian embassy in Tripoli this week after she killed a Libyan air force officer, local officials said on Friday.
The woman, identified as Yekaterina Ustyuzhaninova by the Russian Foreign Ministry, is believed to have machine-gunned air force engineering official Mohammad Alsusi in his Tripoli home earlier this week.
The 24-year-old Siberian powerlifter, described by the Russia Today news site as a "Russian Qaddafi groupie girl,"…
View original post 370 more words